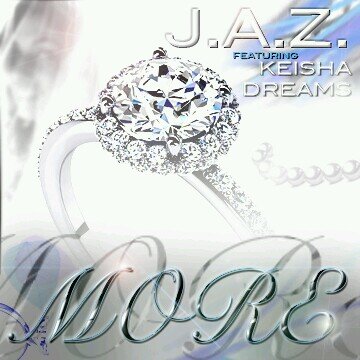 MORE than an 'moment'…
In his new single "More" (featuring Keisha Dreams) for his upcoming mixtape entitled "City Lights", J.A.Z. (Justified And Zealous), encourages single women and mothers through an inspiring rhythmical truth which touches on single women desiring more than a 'moment', but the complete package; Marriage.
Conscious of her desire for companionship, yet knowing that her merchandise is good, and that greater things come to those whom wait on the Lord, "More" is truly an expression of the heart of a single woman striving to remain kept in today's society. Not allowing herself to be moved by what appears to be good in the 'moment', she stands, assured in her knowing that God is the BEST companion that she could ever have.